The Challenge
Designing a simple web app with a seamless user experience for people interested in or intriqued by the idea of investing in crypto.
The Solution
Identifying realistic user goals and examples of when users will have them through easy to understand user stories.
The Timeline
Two weeks from start to finish.
The Work
UX Research
User Testing
Userflow Design
Product Spec Writing
UX Design
UX Research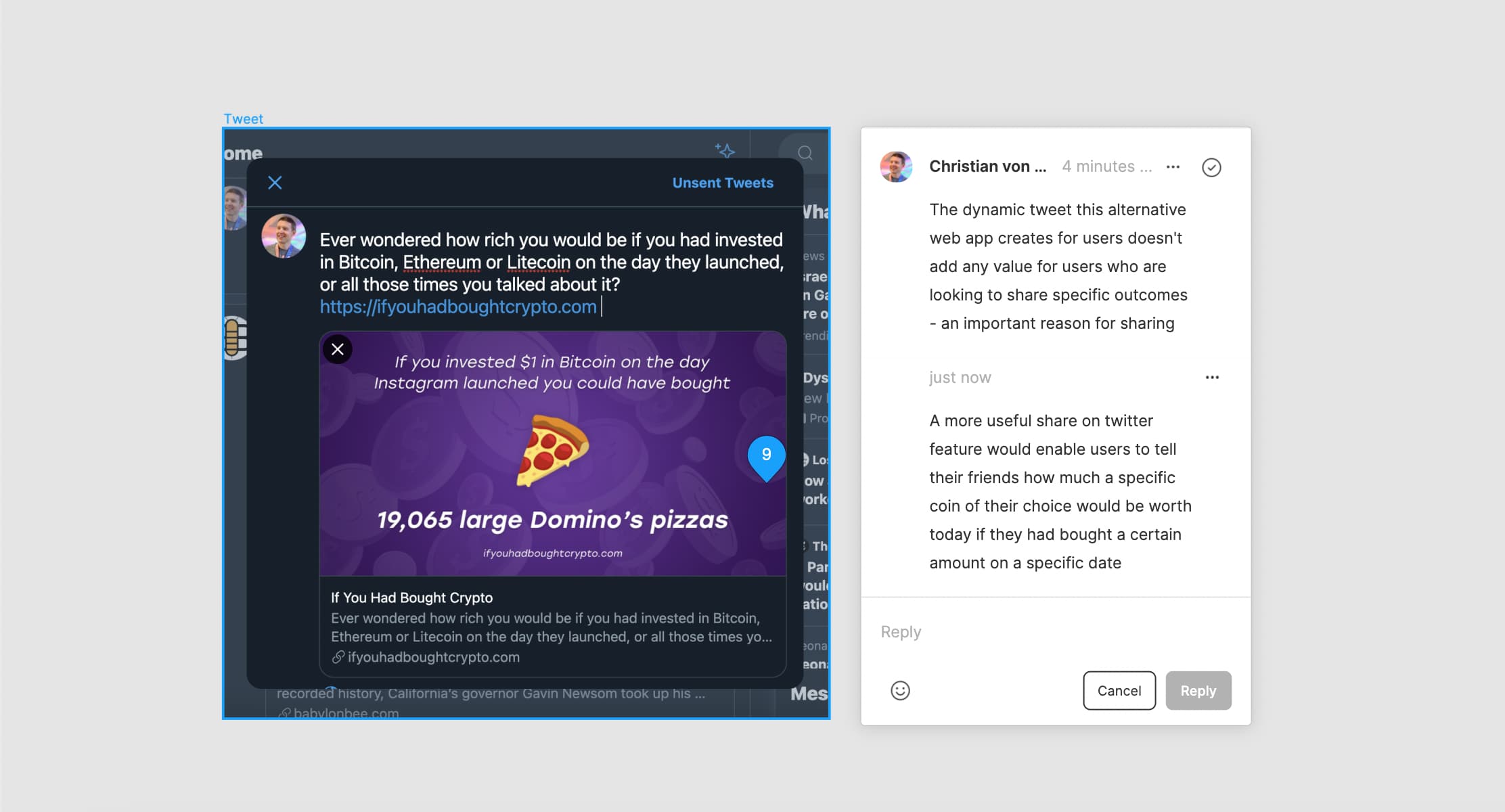 Userflow Design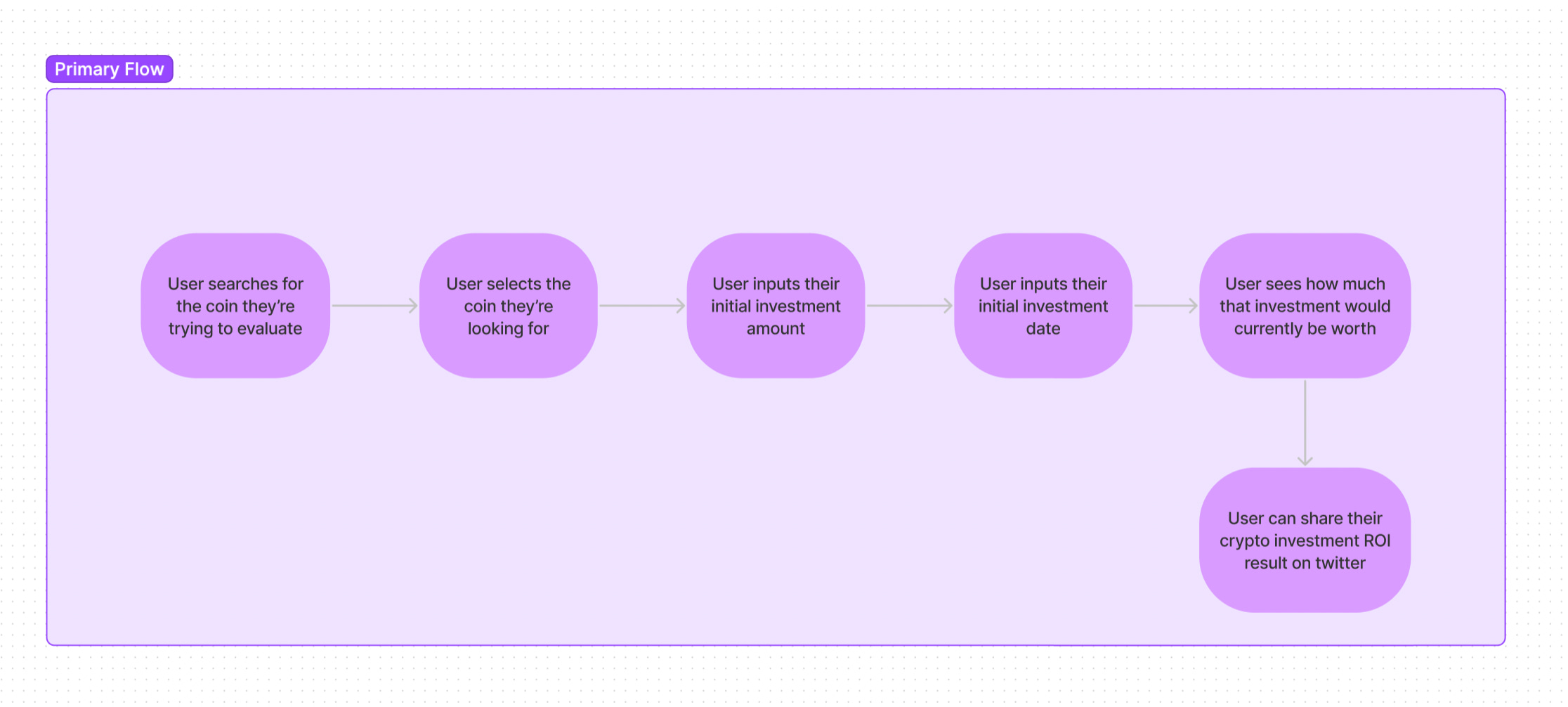 Product Spec Writing
UX Design
View the product here: